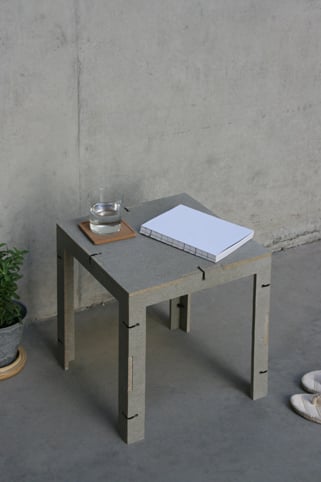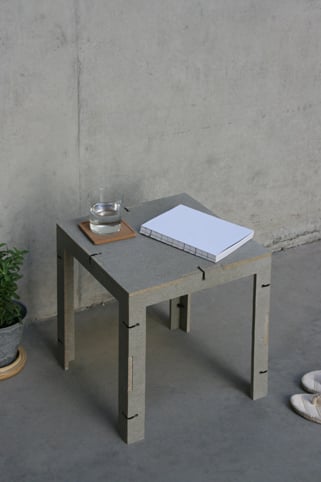 #3 Cement
€128.00
The auxiliary table #3 is made of grey "wood cement", a material composed of a mixture of pine wood and cement.
It combines the flexibility of the wood with the durability of cement, in such way that allows its use both indoors and outdoors.
The pieces present an inhomogeneous appearance, a natural characteristic of the material.
Ironwork disappears, all pieces are joined by intuitive assemblies, no need for tools. The flanges set the position of the pieces while the cable ties strengthen the joints, establishing a solid and stable structure.
Through schematism and simplification these products intend to save space and material. The quantity of material used is as low as possible but just as effective, so that their packaging becomes compact and flat. As a result, the user gets compact, innovative, functional, sustainable and industrially viable products.
#3 CEMENT
Dimensions: 37 x 43 x 37 cm (length x height x width)
Measurements disassembled: 37x43x5cm
Weight: 4.2 Kg
+ Pictures in cuatrocuatros.com